Vote No on Question 1
Date:
Tuesday, November 4, 2014 - 7:00am
Vote "No On 1" to Protect Critical Transportation Revenue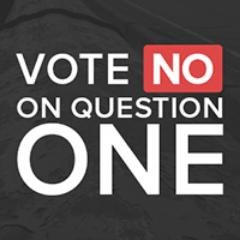 This November 4th, WalkBoston strongly urges you to VOTE NO on Ballot Question 1. Question 1 would repeal gas tax indexing, which provides critical, dedicated transportation revenue. 
Question 1 threatens walking, transit, and cycling projects such as Active Streets by removing $1 billion+ in transportation funding over the next decade!
In 2013, the legislature increased transportation funding for the first time in a decade, and indexed future gas tax increases to inflation. Indexing helps ensure that dedicated transportation funding does not lose value over time.
Bridges are crumbling in Massachusetts: over half are structurally deficient or obsolete. Urgent investments in public transportation and pedestrian projects and programs depend on this funding. PLEASE OPPOSE QUESTION 1!
 
More info & how to help: